J.D. Vance, a Yale-educated lawyer and author known for his best-seller "Hillbilly Elegy" and being a vociferous, turncoat Never-Trumper Republican in 2016 has reportedly had a remarkable change of heart about our 45th President… coinciding with the $10 Million funding boost from Trump-supporting political donor Peter Thiel hitting his campaign bank account. Oh, that? Did we mention he's running for Senate? If this isn't sounding preternaturally convenient it's hard to imagine what would. Is this just a flip-flop from a known Anti-Trump turncoat or a genuine and heartfelt epiphany? Let's lay it down, and you can decide for yourself.
J.D. may have deleted his Twitter history, but the internet and the Conservative base NEVER forgets.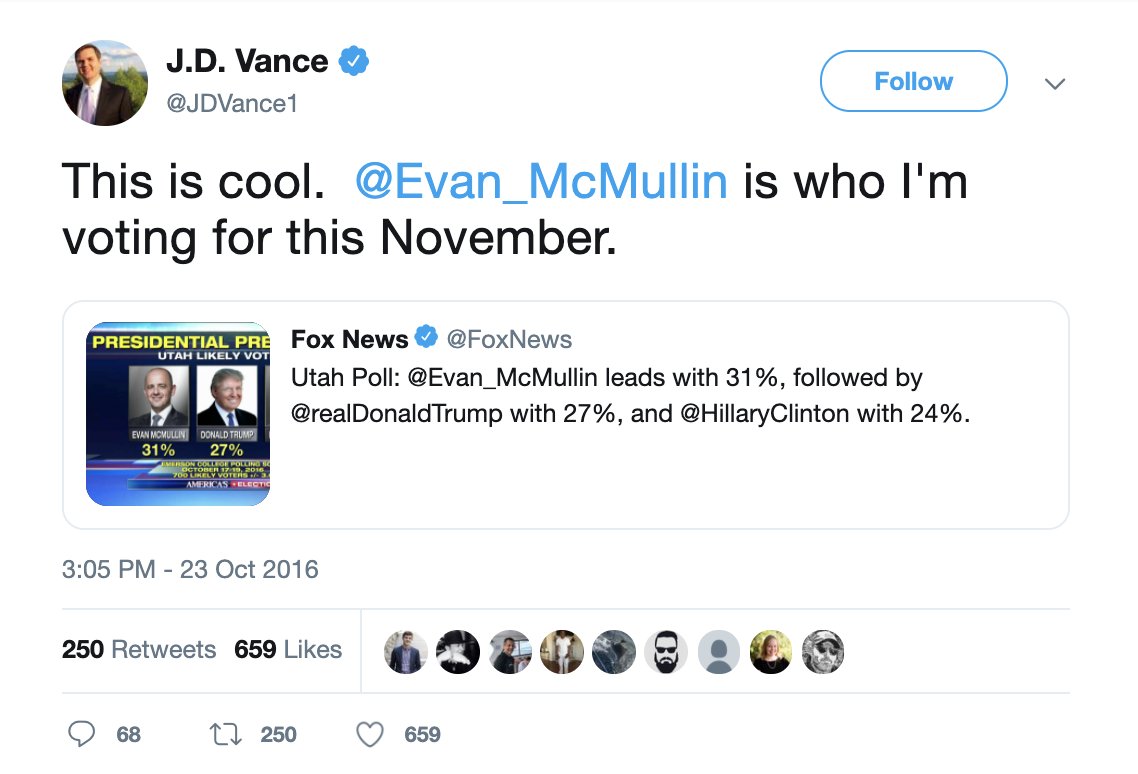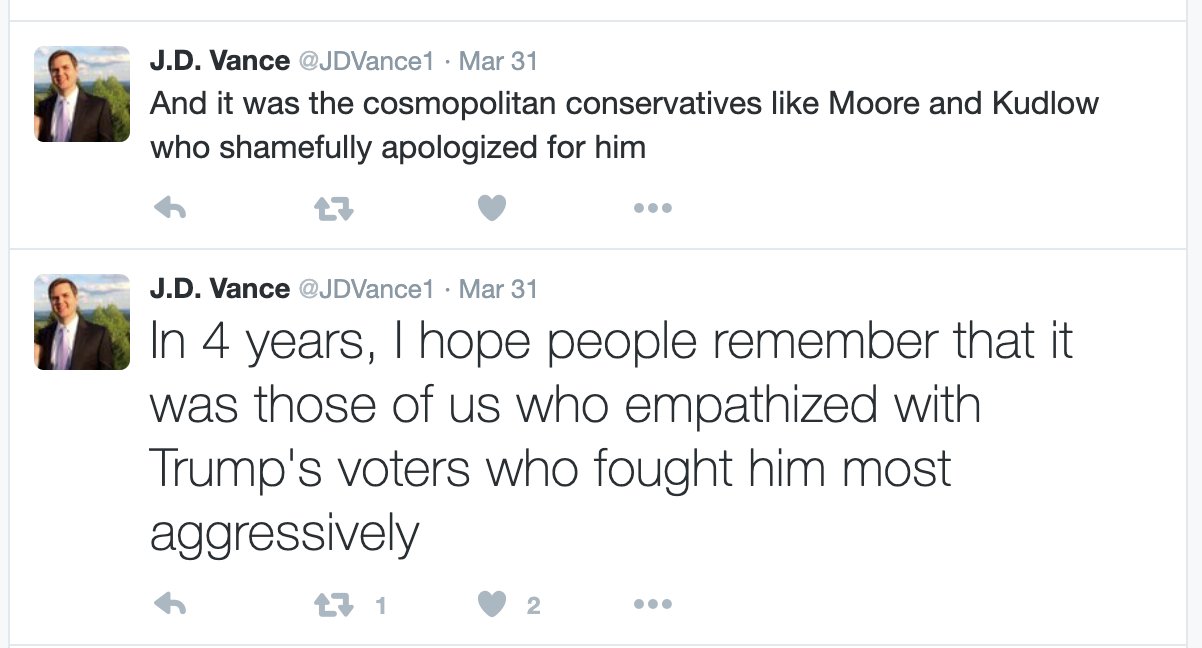 "Like a lot of people, I criticized Trump back in 2016,"  Vance said in an interview with Fox's Alicia Acuna when challenged on his sudden reversal of opinion according to Mediaite He has a rough road ahead of him, these are pretty difficult comments to walk back from.
"And I ask folks not to judge me by based on what I said in 2016, because I've been very open that I did say those critical things and I regret them, and I regret being wrong about the guy."

"I think that he was a good president. I think he made a lot of good decisions for people, and I think he took a lot of flak,"
"The most important thing," Vance said, "is not what you said five years ago, but whether you're willing to stand up and take the heat and take the hits for actually defending the interests of the American people because that's what this business of politics should be about."
Naturally, the only Democrat in the running for the Senate Seat: Congressman Tim Ryan took the ball and ran with it tweeting that he and JD Vance "have exactly one thing in common — neither of us voted for Donald Trump."
Will Vance's "Walk Back" Succeed?
Or Will The Turncoat Brand Stick?
According to Politico, Vance was "recently visiting the former president in Florida in hopes of earning his endorsement" President Trump has not yet issued an endorsement in the race. However, his last national security adviser, Robert O'Brien did throw in behind Vance.
"From dismantling the Big Tech alliance that is increasingly selling out to the Chinese Communist Party, to bringing back manufacturing jobs to America's working class, JD will fight to reverse American decline. Conservatives and Trump supporters across Ohio have a champion in JD Vance, and I believe he is the best choice to serve as the next United States Senator from the Buckeye State," O'Brien said according to The Hill.
The question is: Will it be enough to absolve him in the eyes of America First Republicans?