As the so-called "American Dream and Promise Act" was rammed through the US House of Representatives, Republicans (not the 9 that flipped. No, the REAL Republicans) warned that the act would cause "permanent damage" to the US Immigration system. They truly have a gift for understatement given a recent statista report that has revealed the devastating impact Barack Obama's DACA (Deferred Action for Childhood Arrivals )  Executive Order to emulate the failed DREAM (Development, Relief, and Education for Alien Minors) Act had the illegal immigration rate into America over the last decade.
Newsweek reports that the new bill,
"offers undocumented migrants who arrived in the U.S. as children, a group known as Dreamers, a new pathway to citizenship for at least the next ten years, so long as they pass background checks and meet education and employment conditions."
In-short: it's DACA on steroids. Newsweek went on to note: "Customs and Border Patrol officials apprehended more than 16,000 families and 11,242 unaccompanied migrant children at the Rio Grande Valley section of the border in February alone. The figures marked an increase of 100 percent, officials said in a press statement."
"
The TRUTH: DACA & The D.R.E.A.M. Act Caused The Crisis at The Border
The previously mentioned report shows an extremely inconvenient truth for Democrats in Congress: Illegal immigrant apprehensions steadily increased following the 2012 DACA Executive Order and get this: the largest area of growth is from non-Mexican illegals, confirming President Trump's comments to Maria Bartiromo during his recent Fox Business interview.
"They're coming in from all foreign countries, I see they're coming in from Yemen, they're coming in from the middle east, they're coming in from everywhere. They're dropping them off and they're pouring into our country. It's a disgrace, they're going to destroy our country if they don't do something about it." Trump said.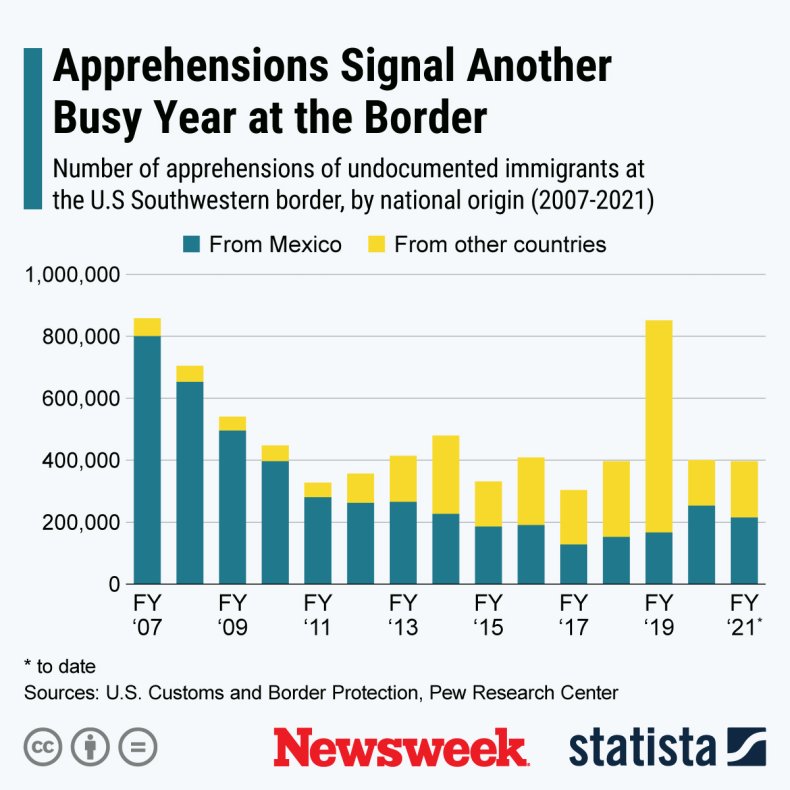 Republicans Respond to the "DREAM" that Will Become Our Nightmare
Several Republican Representatives spoke out against the bill highlighting its' destructive potential to our economic and national security.
"
"As the crisis at our southern border continues to grow, Democrats passed legislation this afternoon that further incentivizes illegal immigration," Rep. Chris Jacobs (R-NY) tweeted. "I opposed H.R. 6 because we cannot continue to put off strong border security measures and encourage unlawful entry."
"Immigrants who came to our country illegally must be sent home & go through the legal process for reentry," Rep. Scott DesJarlais (R-TN) tweeted last night. "Any sort of exception to this rule is not only unconstitutional but also unfair to the millions of people going through the proper legal channels to enter the U.S."
Representative Jim Jordan (R-OH) responded to the insane amnesty bill that will cause further record shattering illegal immigration on The Chris Salcedo Show.
— Rep. Jim Jordan (@Jim_Jordan) March 20, 2021
Congressman Paul Gosar (R-AZ) wrote an Op-Ed for Newsmax as well, he explained the situation perfectly,
"In the past, our nation attracted immigrants who wanted to work, open a business, get an education and practice their faith freely.

All wanted to be citizens and melt into our culture's fabric.

Today all that has changed.

As a welfare state with some of the most generous food, healthcare, housing and social welfare programs, we attract immigrants who want to live off of those who work. We are getting hordes of people who do not share our cultural values and have no desire to.

Most importantly, instead of law-abiding immigrants, we have attracted immigrants whose first act is to violate our laws and consume public welfare services they are not entitled to— and did not pay for.

As a result, today illegal-aliens are flooding our southern border."
The gates are opened, and the proper stimulus has been applied. The flood of illegal immigration over our southern border has only begun. Not a Dream at all for the American people, but indeed: a nightmare.