A former Advisor to President Barack Obama was arrested months ago in a story that the mainstream media BURIED and details have only now emerged. A statement released by the DoJ in April announced the arrest of Seth Andrew for "wire fraud, money laundering, and making false statements to a financial institution, in connection with a scheme in which Andrew stole $218,005 from a charter school network that he founded." Now according to CNBC the 42-year-old "social entrepreneur" and founder of the Democracy Prep Public Schools is free on $500,000 bail and is in talks with New York prosecutors to make the charges go away.
The DoJ explained Andrew's crime in the statement,
 "As alleged, Seth Andrew abused his position as a founder of a charter school network to steal from the very same schools he helped create.  Andrew is not only alleged to have stolen the schools' money but also to have used the stolen funds to obtain a savings on a mortgage for a multimillion-dollar Manhattan apartment.  Thanks to the FBI's diligent work, Andrew now faces federal charges for his alleged scheme."
The plot thickens though, in addition to his obvious political connections and clout, it's worth mentioning that Andrew is married to prominent CBS News Anchor Lana Zak. And Zak while not accused of any wrongdoing would definitely benefit from the $142,000 in stolen funds her husband deposited with the lender on their $1.776 million New York residence, the deposit caused their mortgage rate to drop 0.5%.
"Andrew would have been eligible for only a 0.375% interest rate deduction," the U.S. Attorney's Office for the Southern District of New York noted last month.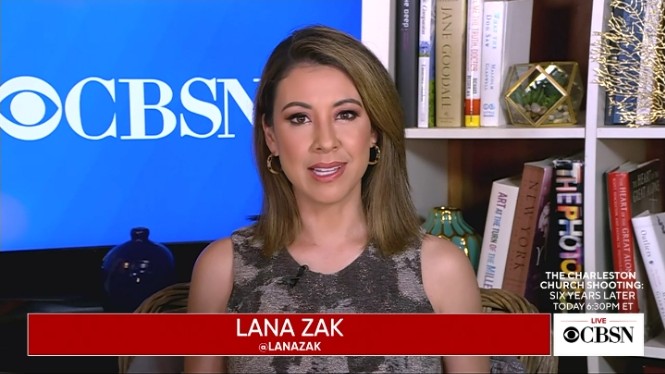 A Favorable Outcome For An Obama Regime Flunky
Since this story was barely whispered into the newsfeeds of the nation back in April with quiet updates in May the trail has gone cold and the mainstream media silent. Last we heard, the Southern District of New York Prosecutor's office, the very same that is relentlessly pursuing President Trump, his family, and a long string of associates is sweeping this corruption under the rug.
"Defense counsel and the Government are discussing a potential disposition to this case and other matters," Assistant U.S. Attorney Ryan Finkel wrote in a court filing.
"Therefore, the Government is requesting a 30-day continuance until June 27, 2021, to continue the foregoing discussions. The undersigned personally spoke with defense counsel who specifically consented to this request."
June 27th, 2021 has come and gone, with ZERO updates to the story. Don't expect any to come soon. Justice works a little differently when you work for Obama than it does when you work for Trump.