A father chased down a pervert who he caught peeking through his 10-year-old daughter's bedroom window and fondling himself.
The girl's parents were startled awake when they heard her screams at 2 a.m. "She looks over at the window and this guy is at her window," the girl's mother told KPRC 2. "I can't say that he tried to take my daughter's innocence away — he took my daughter's innocence away."
Both the mother and father armed themselves with their licensed firearms and ran outside to confront the man they spotted looking into their daughter's room.
Despite the parents attempting to stop the man from fleeing the scene, he ran to a nearby Valero gas station.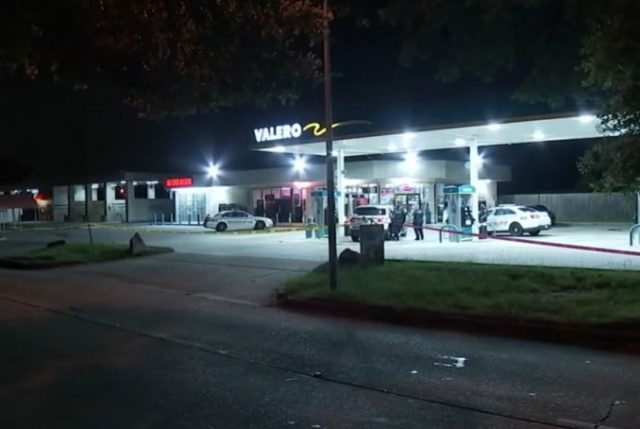 The parents chased the man to the gas station and held him there while the attendant contacted police.
Unfortunately, while the father was inside the gas station getting help, the peeping Tom was able to overpower the mother and take her gun.
As the father left the gas station he spotted the man pointing the gun at his wife, which caused him to open fire, hitting the man three times.
"He is wrestling with me, with my gun, and I'm like, 'I'm not going to let you get my gun, you are not going to kill me or shoot me,'" the mother recalled. "My husband just said he heard a 'ca, ca,' but by that time the guy had already grabbed me, got my gun, and pulled it on myself."
The Sheriff's Office reported that the suspect was taken to a nearby hospital and remains in critical condition.
Thankfully, no other injuries were reported.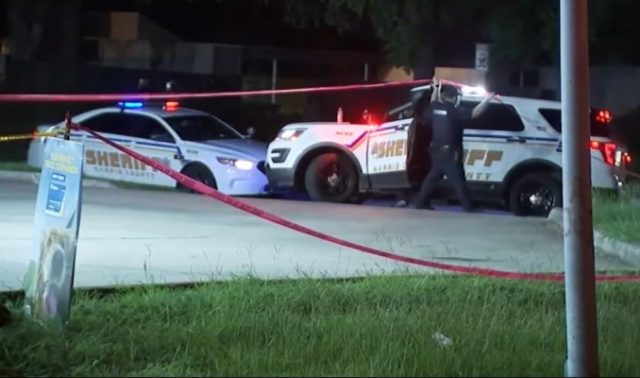 The family has revealed that this was not the first time their daughter alerted them about a stranger looking through her window.
However, when her parents initially searched for a suspect, they were unable to locate anyone.
"We didn't want this guy to get shot. We were waiting for police to detain him because I'm pretty sure if he did this to my children, he's doing it to a lot of other children out here," the mother said. "We are praying for the suspect and we are also praying for his family."
"Because we have children, a mother, a father, grandparents, and friends, and other family — he does, too."
Watch the video report here: Youtube/KPRC
Sources: Taphaps, Click2houston, Abc13