Jonathan Toebbe, 44, a civilian naval engineer of Annapolis, Maryland and his wife Diana Toebbe, 46, were sentenced to twenty years in federal prison after they offered to sell classified information about nuclear warship designs to a foreign government.
The Department of Justice stated that Mr. and Mrs. Toebbe plead guilty to conspiracy to communicate Restricted Data.
"The Toebbes conspired to sell restricted defense information that would place the lives of our men and women in uniform and the security of the United States at risk," said Assistant Attorney General Matthew G. Olsen of the Justice Department's National Security Division. "The Department of Justice remains committed to protecting U.S. defense technology."
The DOJ explained in the statement that according to court documents, "Jonathan Toebbe sent a package to a foreign government, listing a return address in Pittsburgh, Pennsylvania, containing a sample of Restricted Data and instructions for establishing a covert relationship to purchase additional Restricted Data. Jonathan Toebbe began corresponding via encrypted email with an individual whom he believed to be a representative of the foreign government. The individual was really an undercover FBI agent. Jonathan Toebbe continued this correspondence for several months, which led to an agreement to sell Restricted Data in exchange for thousands of dollars in cryptocurrency."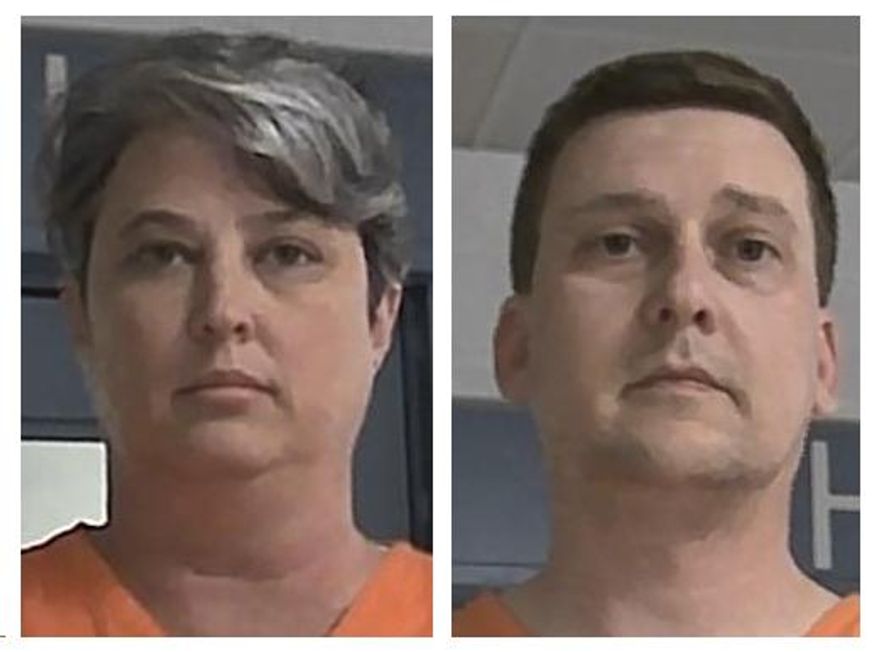 Reportedly, an undercover federal agent sent a payment of $10,000 in cryptocurrency to Jonathan as a "good faith" payment on June 8, 2021. Two weeks later on June 26 he placed an SD card at a 'dead drop' hidden in half of a peanut butter sandwich (you can't make this up.) After receipt of the presumably peanut buttery SD card, the agent sent the Toebbes another $20,000 in cryptocurrency. In return, Jonathan sent a decryption key.
The SD card was found to hold Restricted Data "related to submarine nuclear reactors." The federal agent continued to string along the Toebbes through August and September with more dead drops, (one in a gum wrapper) and higher crypto payments, one for $70,000 until eventually arresting the couple after another dead drop on Oct. 9 in West Virginia.
The New York Times revealed the foreign nation the Toebbe's were attempting to sell U.S. naval secrets to was Brazil. U.S. District Judge Gina M. Groh gave a longer term to Diana Toebbe according to the Times, despite her husband ultimately holding the security clearance. Judge Groh determined that Diane was attempting to obstruct justice by trying to get letters to her husband while jailed.
Judge Groh rebuked prosecutors' requests of a lighter sentence for Mrs. Toebbe saying that her offense was "not your usual case." She noted that while Mr. Toebbe accessed the information, Mrs. Toebbe was "driving the bus."
The Times reported that Mr. and Mrs. Toebbe contacted Brazilian authorities to sell them the information because they "believed the country was a relatively friendly country that would still pay for access to nuclear secrets." However, Brazil, valuing its relationship with U.S. intelligence agencies more than some nuclear designs turned the letters sent to them anonymously by Mr. Toebbe.